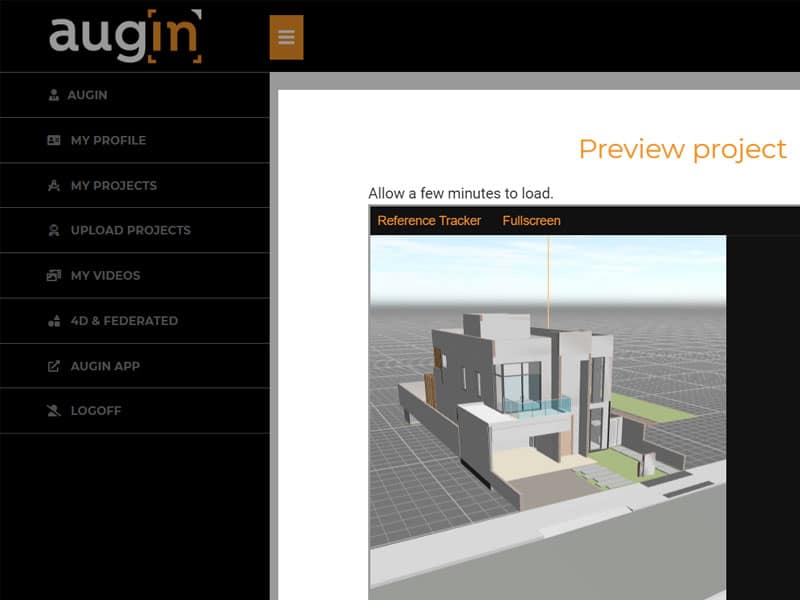 My Augin Portal
From now on the application will work integrated with a portal aimed at creators.
Through this new space it is possible to create your own environments, create tutorials, federate projects, create video experiences and apply our Reference Tracker to position models in the work.
In addition, through the website it is possible to upload projects with realistic textures without the need for plugins.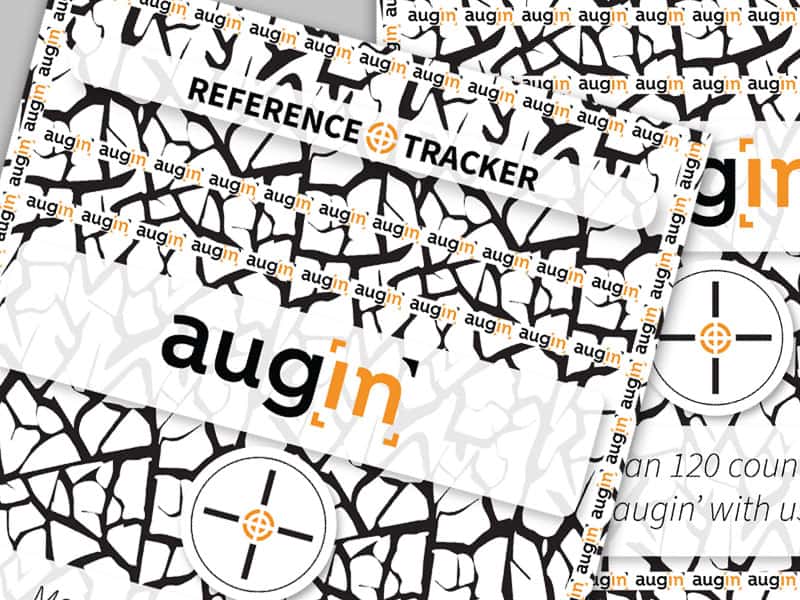 Reference Tracker
His difficulties in aligning a model in the environment came to an end. We have developed a feature that will greatly reduce the positioning time and increase the accuracy of the AR model in the environment.
Click below to know the details of this new function and download the printed Reference Tracker.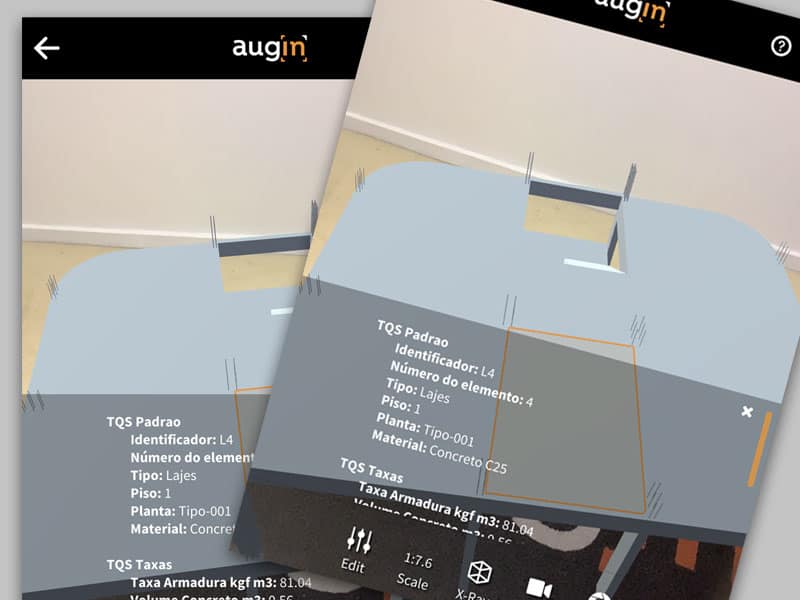 BIM Information
You can now access, with one click, the BIM information of each object in the augmented reality scene. Augin can read the .IFC information and project it onto each object. Carry your BIM projects in your pocket and have access to your project information whenever you need it.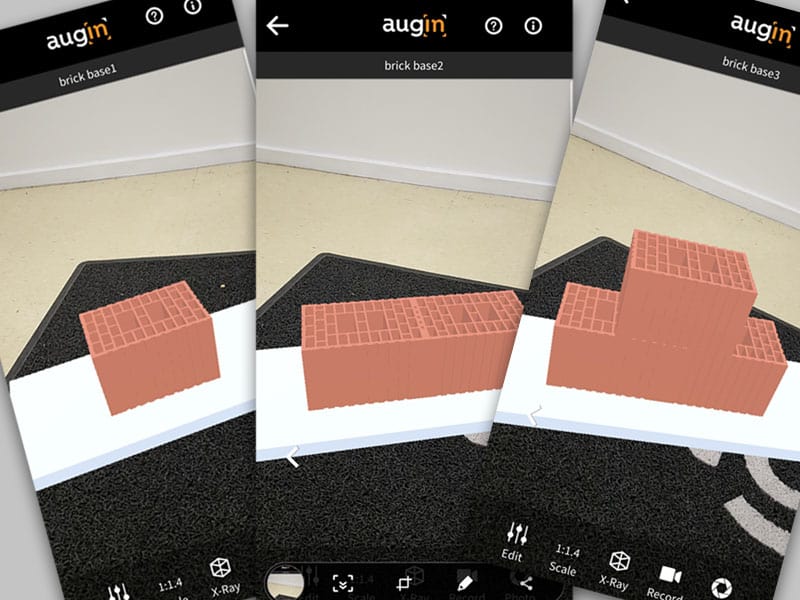 4D Experience
Education is one of the main uses of our technology, so looking for increasingly interesting ways to facilitate teaching is part of our mission.
Now the dimension of time can also be explored in augmented reality, moving from 3D to 4D with the possibility of adding sequenced models within the application.
In this way, each step of a project can be demonstrated in augmented reality, such as a tutorial, sequence or physical progress.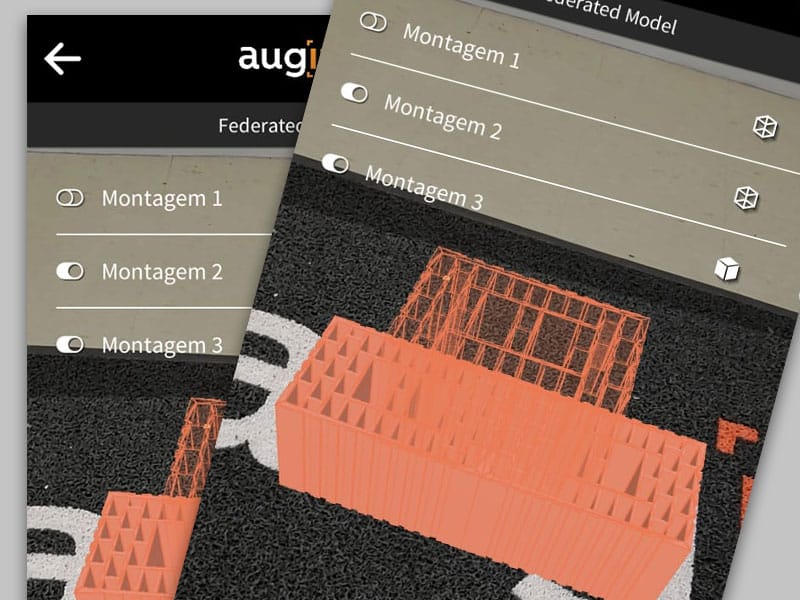 Federated Models
Through this new function, it is possible to coordinate, in the same 3D model, different BIM disciplines, to later filter them in augmented reality.
A federated model is generated or integrated by the various BIM software available on the market, and involves several disciplines, such as architecture, structural engineering, hydrosanitary, electrical, etc.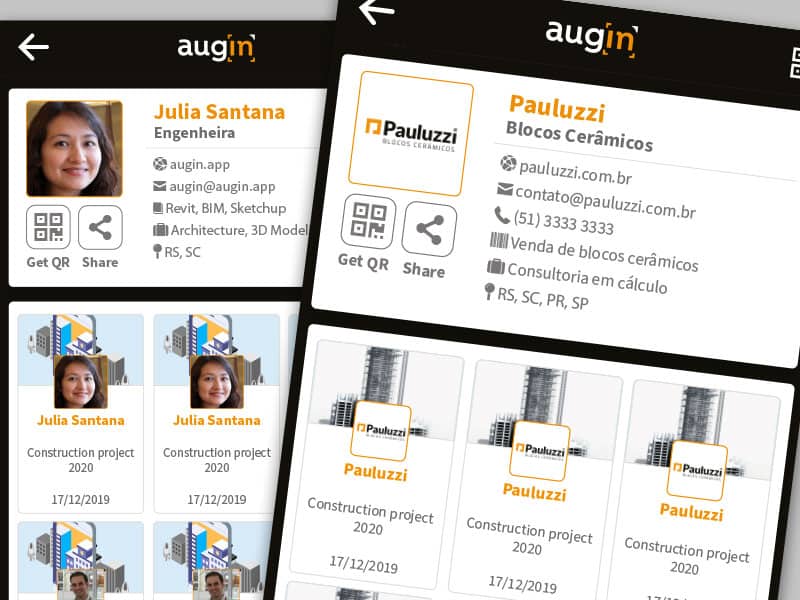 Your environment
Now any professional or company can have their own environment within Augin, at no cost.
With this it is possible to make public portfolios, projects, models, products and many other contents for viewing in Augmented Reality.
In addition, it is possible to choose which projects are publicly accessible and which are private, accessible only through a single link or QR Code.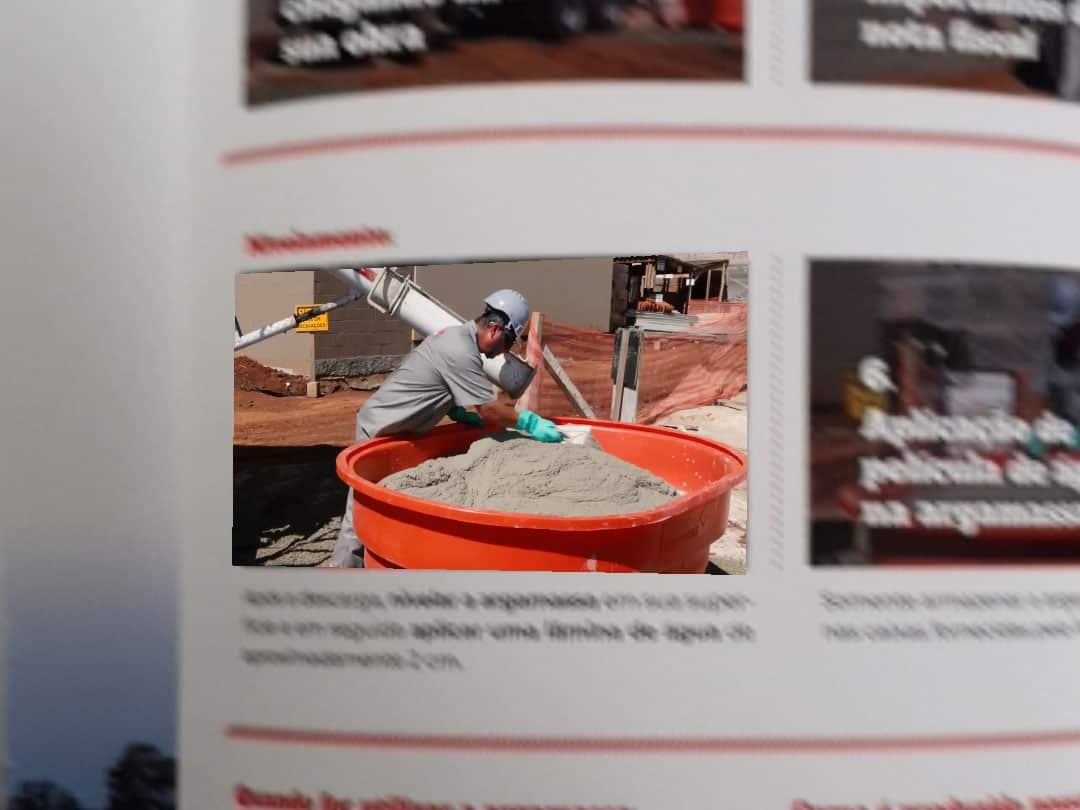 Video Experiences
A new type of experience, ideal for graphic materials, panels and other content. With the video experience the user points the application to a picture and a video starts in augmented reality.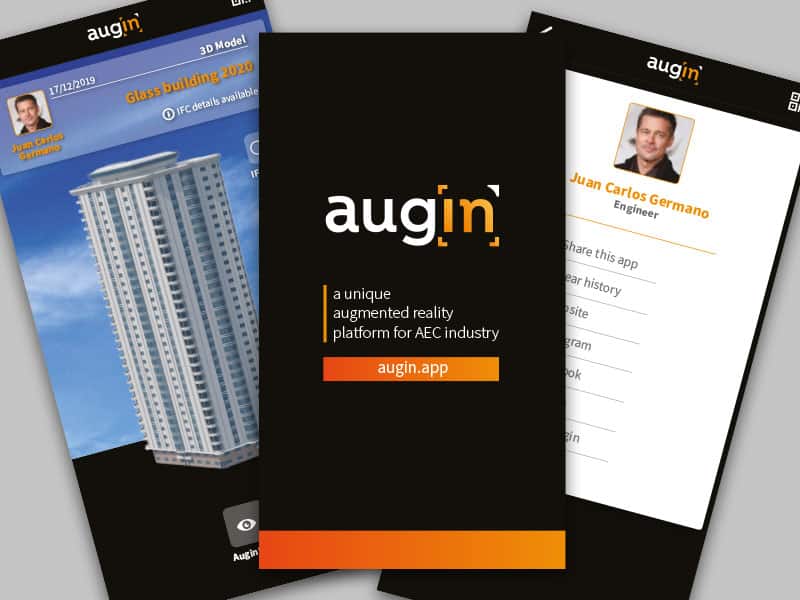 New interface
So many new features need a new interface so that our users can experience the new features in a fluid and intuitive way, in addition to better controlling their projects, adding, editing, removing and controlling the details in a few clicks.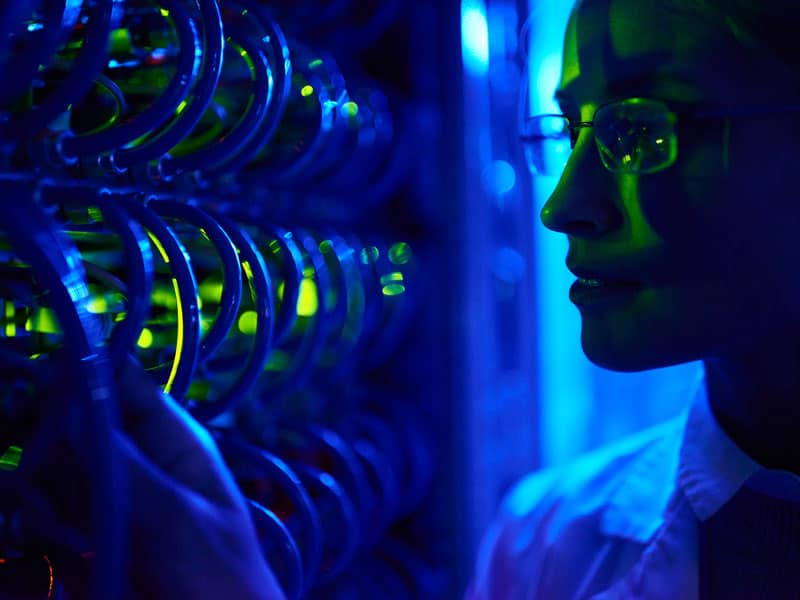 Double the information in half the time
Through several improvements in our system, the new version optimizes the loading of files and is capable of processing larger files in much less time.